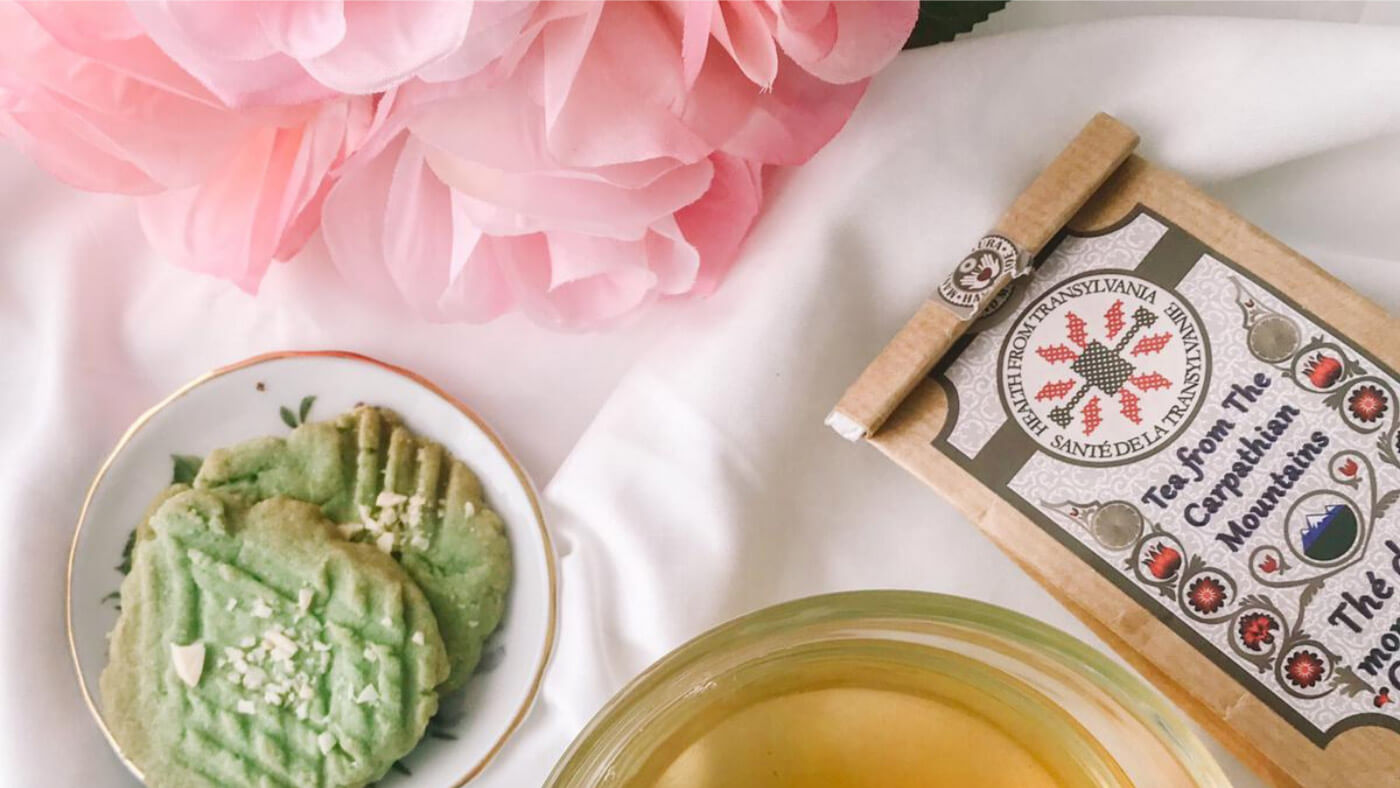 We are fortunate and grateful to have been partners with Rebecca from the
Tea Hive
* and to have our Organic Herbal Tea blends featured in her awesome tea boxes that are ordered throughout the United States and Canada.


After our Rose Love Tea was part of the April 2019's "Pollinator's Delight" Collection, for the March 2020
"Take me to the Mountains" box** we participate with the magnificent Carpathian Mountains Tea.


This blend is made with
blackberry leaves, raspberry leaves, bilberry leaves, black elderberry leaves
and
linden blossom
.
The wild fruits leaves nourish the body with vitamins and antioxidants and it has a very soft and smooth taste.
The ingredients used for this blend are known to enhance fertility and to lower blood sugar and cholesterol levels.
Also, it is the linden blossom that gives it an amazing flavor and a sweet aftertaste.
Check out their
website
  and order your box now!
*Tea Hive is a community of tea makers, drinkers, and avid tea lovers, united by carefully crafted, high quality, tea collections delivered to your door every month. We brew up tea collections with rotating themes offering unique selections of teas and associated products related to the brewing, sipping, or enjoyment of tea.

Tea Hive is a subscription box company offering a selection of teas and associated products related to the brewing, sipping, and enjoyment of tea.

Tea Hive curates themed collections of unique teas that showcase the huge amount of variety in preparation, flavor, presentation, and cultural significance for teas around the world.

Their boxes are for those who don't have a lot of experience with different types of tea, those who want to know more about tea, or those who simply love all teas and enjoy the surprise of having amazing selections delivered to their door.
**This collection celebrates the amazing teas that are grown in mountainous regions around the world. Mountains are rugged landscapes with harsher temperatures, rockier soil, and steeper inclines, but the teas that are produced in this habitat are arguably some of the best in the world. It's only March, not quite warm enough for camping trips on mountain tops but we're counting down the days 'till summer when we're sipping tea brewed in cast-iron kettles over campfires. For now, we'll settle for a grand adventure of a different sort. Join us and explore teas from the Ailao mountains, the Caucusus mountains and the Carpathian mountains.

Featured Teas:
-Sheng Puerh from Ailao mountains, China
- Black tea from Caucasus mountains, Georgia
- Herbal tea from the Carpathian mountains, Romania
These teas are accompanied by all natural fir, balsam, and pine-scented tea lights.