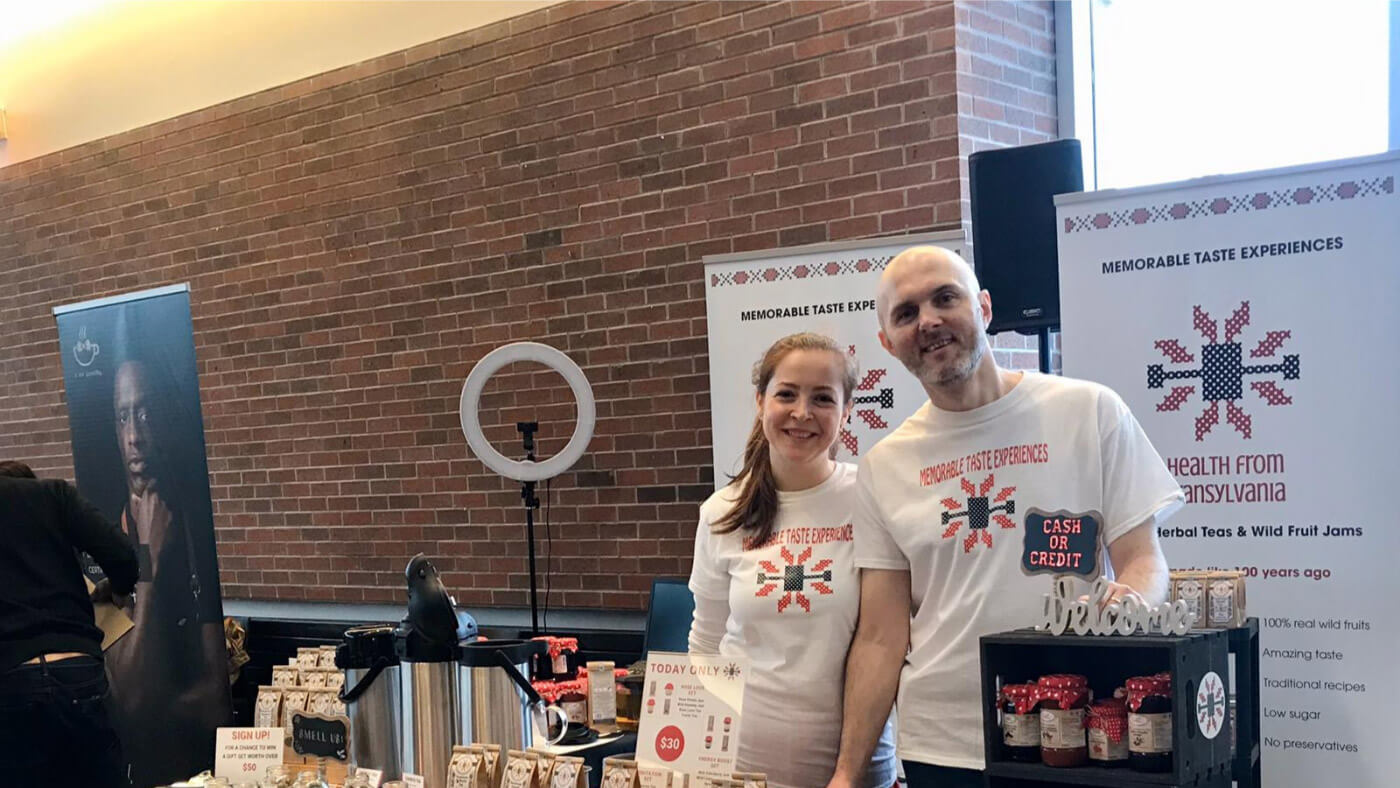 Happy Valentine's Day, friends! Love and be loved today and in any given day! 
Whether you are in a relationship or it temporarily happens that you're single, spread the love and love will find you! ❤️🌈
Love is the most beautiful thing in the world that drives wonderful things in your life, so embrace it and you will be amazed to see how it works!
As you know, almost two weeks ago we attended the Toronto Tea Festival 2020 - Canada's largest event for tea lovers.
The 8th edition was the first one in which we participated as exhibitors and let me tell you, we.had.a.blast! (many pictures below at the end of the post)
And what better day to write this recap post about an event we absolutely loved? ❤️ Well, yeah, today is just perfect!
Actually, it was just our second public event for us, after the Ottawa Tea and Chocolate Festival, which was also an incredible experience.
But, wow, let us tell you this: Toronto was just something else! And we are so grateful for being there! 
First, it took place in the Toronto Reference Library, one of the most impressive libraries we've ever seen. Really an excellent choice!
It was fantastic to see the great job the organizers have done to put together such a prestigious and large event in this place (and also without disturbing the peace of the people present in the library to read and study! Bravo!)
Then, we got to meet some of our tea friends that we knew from Instagram and from whom we got to learn so much last year. Remember, we are a very young company with only one year of activity, so we are always in learning mode on. 
But the most important thing in this experience was the energy and feedback we got from our visitors, which were simply amazing.
We are so very thankful to everyone (literally many hundreds!) who visited our booth and tried our amazingly delicious products.
We are known to be offering Memorable Taste Experiences and according to the large majority of our visitors, we sure delivered 😊
It was so touching to see people in awe of how unexpectedly awesome (looking at you, elderberry, lingonberry and rose hip jam lovers) and clean our products taste. 



Especially those with European roots - who got the chance to taste old school real jams made by their mothers and grandmothers - they told us how our homemade jams bring back childhood memories.
We were so happy to hear this, because we feel exactly the same!
But not only them, the other folks were also surprised to find out that the amazing jam taste comes only from wild fruits and some sugar, without chemicals, artificial flavoring, pectin or preservatives added.
Not judging choices, but we are so glad that we won over some (now former) jelly lovers.
Welcome to the world of real jam, guys! 😀
Likewise, herbal teas/tisane lovers or people looking for caffeine-free alternatives adored our organic herbal teas made with love.
They really didn't know that you could blend healthy medicinal plants, herbs and spices into delicious teas. But now they know! 😀
Don't want to end this post without thanking the organizers and volunteers, the ones that made this event possible and a successful and memorable experience.
Also, many thanks to the other exhibitors, speakers, sommeliers and tea friends who were very friendly and helpful, and to all you tea (and jam) lovers out there! 
You all made our first participation at the Toronto Tea Festival a thing to remember for many years to come.
Did you attend the festival this year?
How did you like it?
Please share your thoughts in the comments and let us know about the nice experiences you had there in the tea community!
See you all next year!
Much love,
Ana and Mircea
P.S. You can see a lot of pictures on our Facebook page here.