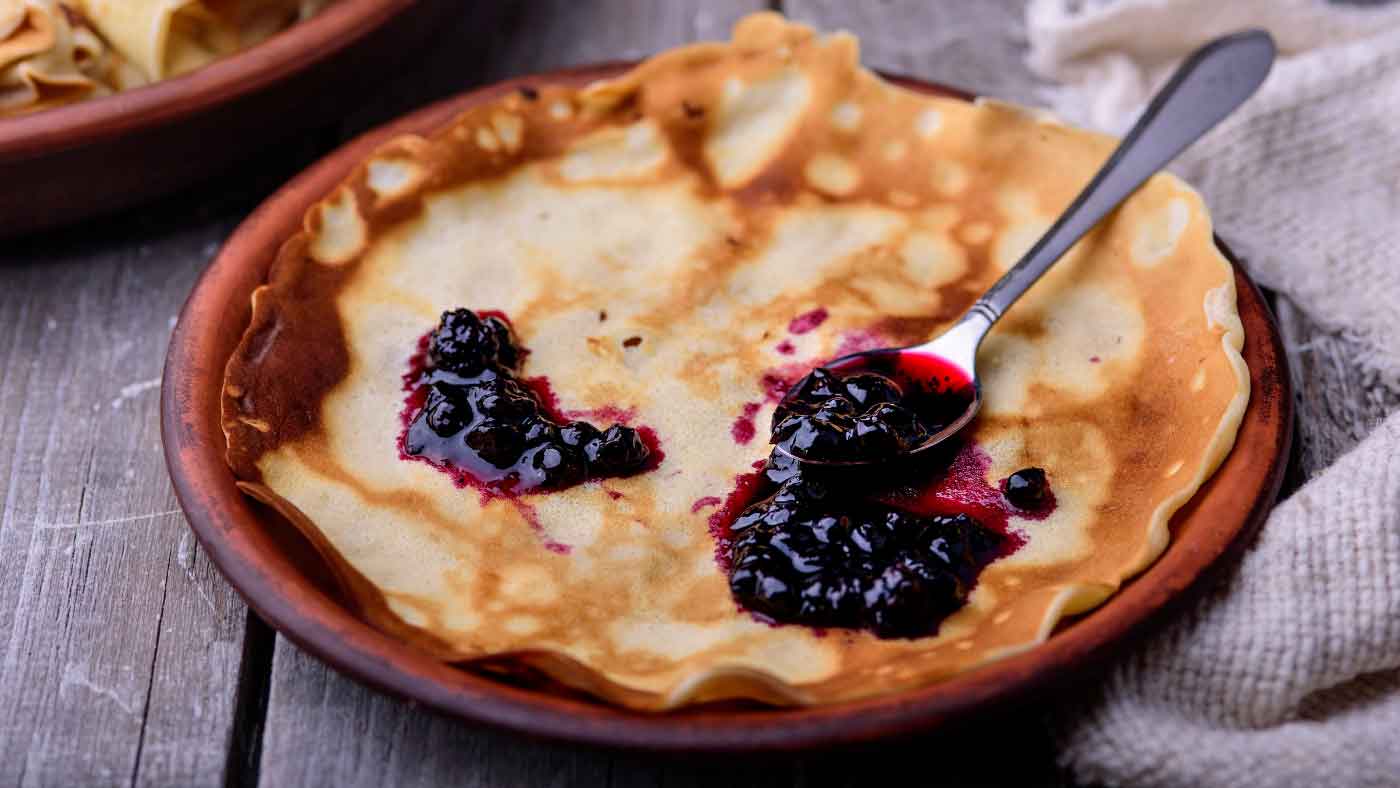 Do you believe in time travel? Let us tell you, many of our customers do.
How come, are they Science Fiction geeks or anything? It's OK if that's your first thought, but that not the case here 😀.
They just discovered that our artisanal fruit jams have the magical power to retrieve cherished and almost forgotten childhood memories that instantly transport them back in time.
If you have been lucky enough to have a skilled mother or grandmother (or hopefully both!) that made homemade jam the old-fashioned way, you know what we are talking about.
You surely remember how the fruits were slow cooked and boiled for hours,
the canning,
and, of course, the thermal processing to seal the jars and preserve the content the right way:
You remember the excitement that you've felt if you've helped during this laborious process and that glorious jam taste that you will never forget.
We, too, have had these experiences when we were children. Whenever our grandmothers were making fruit jam in the summer and autumn, it was party time!
So, as you can imagine, as jam connoisseurs,we know a thing or two about how to spot an amazing and delicious one when we see it.
A few years ago, when we were still living in Romania, we discovered some of the best jams that we've ever tried since our childhood. When we first tasted them, it was like an avalanche of emotions filling our body and we were quickly hooked!
We enjoyed them so much that just before moving to Canada, we looked for the producer and went to visit her, and so our collaboration was born.
But obviously, the question on everybody's lips is who is this person?
It's a pleasure for us to present to you Erszike, the mastermind behind these incredible fruit jams!
She started preparing and selling fruit jams and syrups in 2002, after she lost her job. Initially, she processed fruits from her own garden and made the jams in the kitchen.
Slowly, her small operation evolved into a fully registered family business with proper facilities and now she is preparing several types of jam and other products made with fresh fruits and vegetables.
Her secret? It's all in the method. For almost 20 years, Erszike has been making jams with the same traditional method that our grandmothers used. Meaning that everything is done by hand.
The other important secret is the ingredients. Most of her products are made with wild fruits, handpicked in the Carpathian Mountains, which are then sorted manually to ensure only the best ones end up in your jam.
Sugar is added in the right proportion, and that's it. No need for any pectin, glucose, additives, preservatives or chemicals whatsoever.
Next step is to boil them for many, many hours. The goal is to achieve the right acidity levels and density. Meanwhile, the jam needs to be stirred constantly to mix the flavors well and to prevent sticking.
Afterwards, the jam is hand poured into jars and sealed. The filled jars need to be boiled - remember grandma? - for preservation purposes.
Then, the jars are left to cool and the labels and cloth covers are - again - manually applied.
And after a hard work, here is the end result, the magnificent fruit spread is ready to be enjoyed:
The simple, clean ingredients and the fact that everything is done by hand make these gourmet jams really unique and exquisite.
During the years, Erszike enlarged her product offering with new flavors and she now even makes super-healthy jam without sugar.
Even though she has a limited capacity and most of her jams are made in small batches, some of them can be found in a few stores in Romania and other countries throughout Europe. People love them because they are healthy and simply fabulous.
It's the reason why we are so proud to be able to bring her jams here in Canada and North America, making it easier for you to enjoy them.
So, what are you waiting for? Head over to our online store and order your jar of childhood memories while supplies last!

You can find the best jam flavors and you can choose to your liking among our 14 options (9 low-sugar and 5 no sugar added jams).