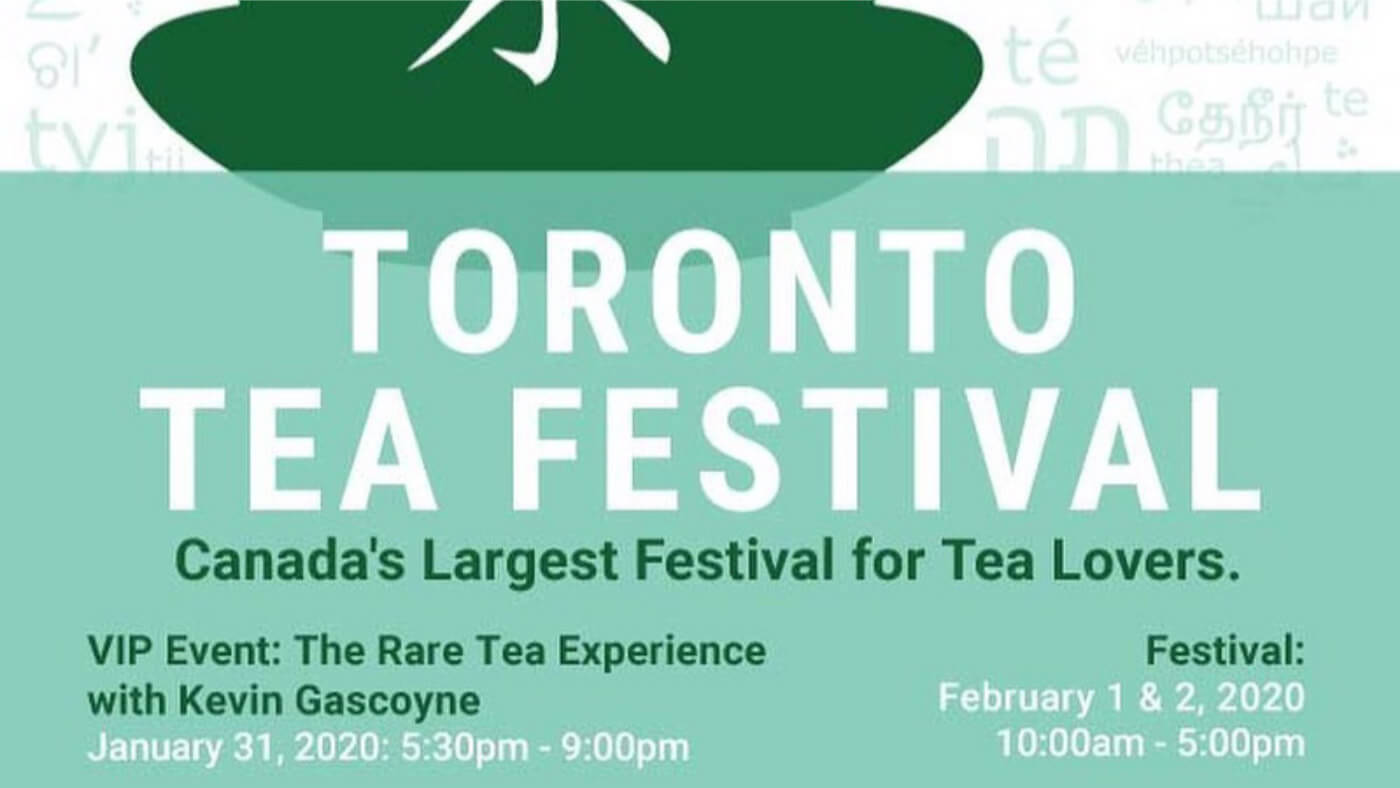 Happy New Year friends!
Hope all is well and that you had wonderful and relaxing holidays together with your loved ones.
May your 2020 be your best year yet, full of positive transformation, blessings and success!
We are beyond excited to announce that Health from Europe will soon be attending the 8th edition of the Toronto Tea Festival - Canada's largest event for tea lovers!
The event will take place on Feb 1 & 2, 2020 at the Toronto Reference Library, Appel Salon, 2nd floor (789 Yonge Street, Toronto, ON M4W 2G8).
About this time last year, our small family business was in its first month of existence and we were just starting to get introduced to the Canadian tea community.
It didn't take us long to realize that the Toronto Tea Festival is THE place to be at if you are interested in tea culture here in Canada.
And as the festival unfolded in February 2019, we enjoyed so much watching from distance the Instagram and Facebook posts or stories from participants, that we made a promise to be there as exhibitors at the next edition.
Then, one thing led to another and one year later we are stoked to say that we've done it and here we are! :)
We are so looking forward to meeting all our tea friends with whom we had the pleasure of engaging on social media or in person during our first year!

Can't wait to see again our tea friends we've met last fall at the Ottawa Tea and Chocolate Festival and to meet all the others that we have been following on Instagram in the last year.
And, of course, we are ready to make new friends!
We'll be bringing from Montreal our organic herbal teas and the amazingly delicious wild fruit jams.
So make sure to stop by booth 44 to say hello and let's sip some healthy tisanes, enjoy some delicious jams and have fun!
Will you be attending the festival this year? Let us know!