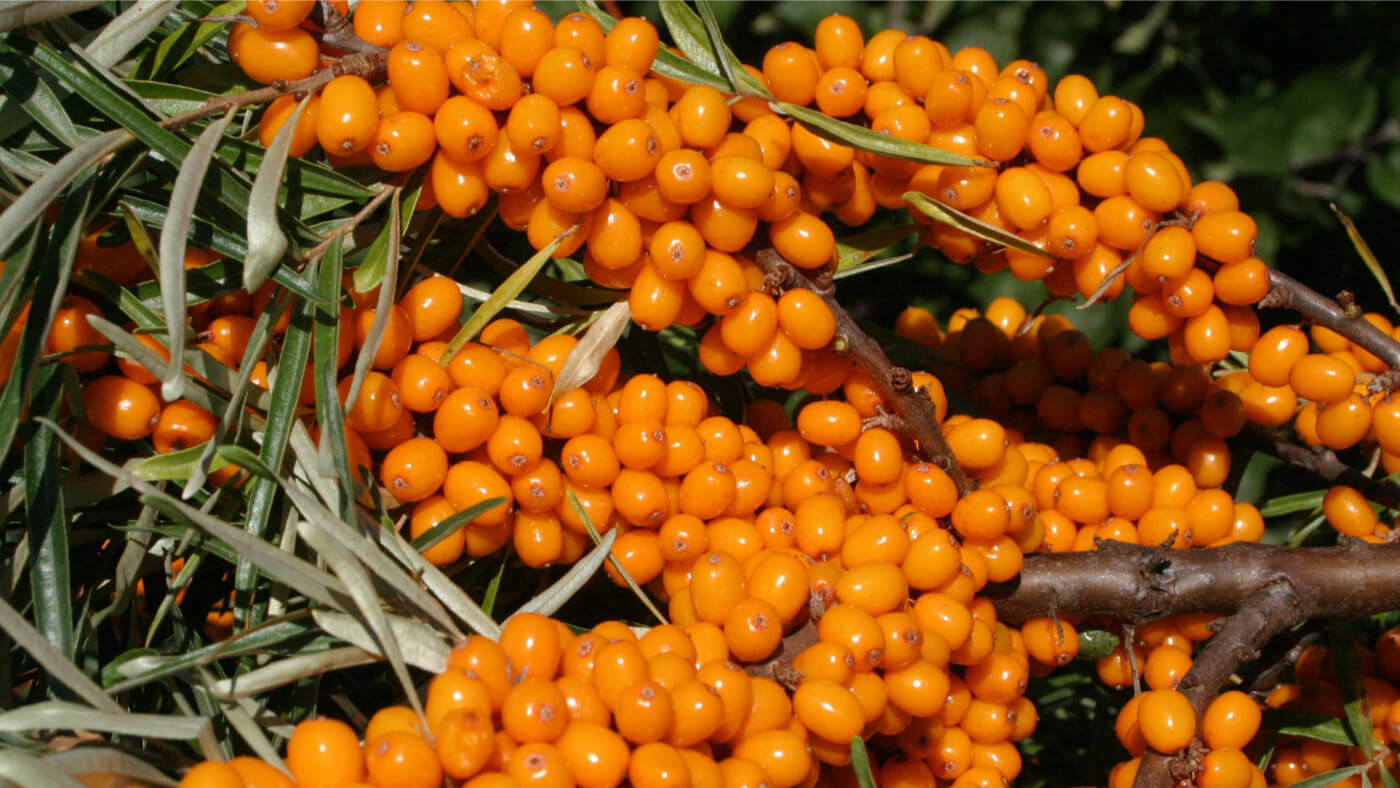 « Sea buckthorn has more than nine times the quantity of vitamin C found in citrus fruits
»
Common name(s):

sea buckthorn

Family:
Elaeagnaceae
Origin:

 

Europe, Asia

Parts used:

leaves, flowers, fruits

Constituents:

proanthocyanidins, 

dimeric, trimeric, tetrameric, 

Vitamins(C, B1, B2, B6, A, E, F, P, K1, D, carotenoids, lycopene), minerals (macronutrients, potassium, magnesium, calcium, iron, zinc, copper, manganese, nickel), tocopherols, tocotrienols, unsaturated fatty acids (palmitooleic acid, gamma-linolenic acid), antioxidants

Therapeutic actions:

antiatherogenic, anti-aggregative, antioxidant, anti-inflammatory, anti-atherosclerotic, anti-ulcerogenic, hepato-protective

Organs or systems affected:

blood, liver, bones, central nervous system, immune system, gastrointestinal system, muscles, cardiovascular system, skin

Main medicinal uses:

protects the heart against cardiovascular disease
cleans blood
helps protect the liver
enhances the immune system
relieves muscle spasm
reduces effect of sunburns
boosts circulation
treats infections

Counterindications:

Generally considered safe in normal daily amounts in food of herbal teas. Avoid use during pregnancy. Sea buckthorn might lower blood pressure when taken as medicine. Use with care and consult your doctor for prolonged used.
OUR PRODUCTS CONTAINING SEA BUCKTHORN: