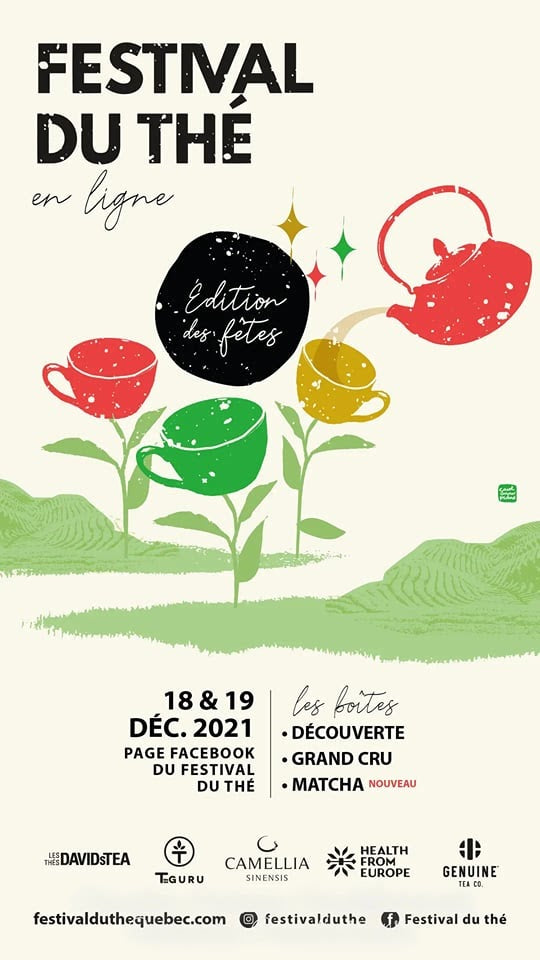 We are so proud and thrilled to be partners of the Montreal Tea Festival 2021!

This year, the festival will be held online, so it's easier than ever to attend.
Also, we are participating with one of our delicious organic herbal teas in the Discovery box, where you can dive into the wonderful and diverse world of tea, tisane, and fabulous flavors.
Below is a short video describing the box and the teas you can find in it:
Join us and you will get to know many wonderful tea companies and stock up on amazing teas, as well!

Check out the website of the festival to find more information: https://festivalduthequebec.com