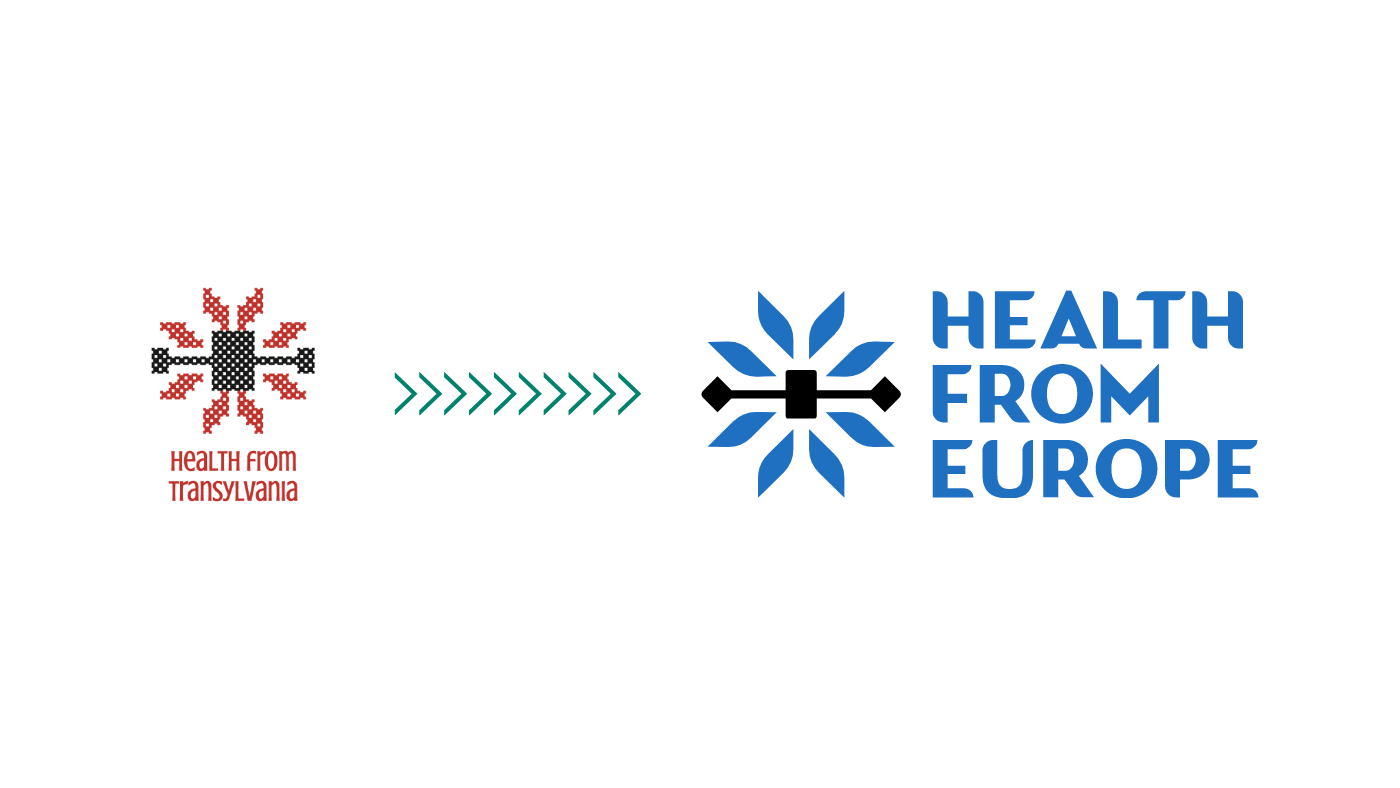 Every good brand constantly evolves and after 1.5 years of operating under the name Health from Transylvania, we felt the need to reinvent ourselves to something bigger and better and more interesting for you.
Therefore, we are so thrilled to announce that starting today Health from Transylvania becomes Health from Europe!
However, don't worry, we are still Ana and Mircea - the Memorable Taste Experiences team -  and what we stand for doesn't change 😊.

What did not change
Health from Europe is the same concept that we envisioned from the start.
We created Health from Transylvania as a platform to support small producers from our favorite province in our home country, Romania.
But since all things evolve, we thought to expand this idea to the entire Old Continent, to take advantage of Europe's diversity.

Actually, you were the ones that sparked up this idea to expand our brand. Your interest in other European products made us consider the what if and encouraged us to explore other ideas and opportunities.
Our commitment is to offer you comfort and peace of mind with our high-quality, natural and organic products from Old Europe, made with care and sustainable methods by small-scale artisans and producers.
Our mission is to proudly promote them across the ocean, making it possible for you to discover and enjoy new experiences with their healthy and savory goodies.
We intend to offer them a voice and help open the door to the market in Canada and the United States and, by doing this, help smaller communities around them to develop and thrive.

What did change
Our logo, our brand and our website made the step to the next level.
The Dot was upgraded and polished and the brand colors were changed to match the new vision and - most important - the original concept of the logo.
The initial Dot was designed after an embroidery made by hand by Ana's grandmother 60 years ago, and this rebranding is a return to what started the logo idea in the first place.
Who did it
We had the opportunity and pleasure to collaborate with Denisa, an extremely talented brand designer from Romania.
Coincidence or not, she is based in Cluj-Napoca in the province of Transylvania, some 50km from where Ana's grandmother lives. That's coming full circle, indeed 😊.
She took care of all the rebranding concept, she did a tremendous job and we are grateful for her hard work and patience with us.
If you have any branding or designing jobs to do in the future, we highly recommend Denisa.
You can follow her and enjoy her work on Instagram @denisa.neamtiu or see her growing portfolio at: www.behance.net/denisaneamtiu.
What's next
We have a bag full of surprises, but we will not share them yet. Stay tuned and come along us in this delicious (pun intended) journey and you will not regret it!