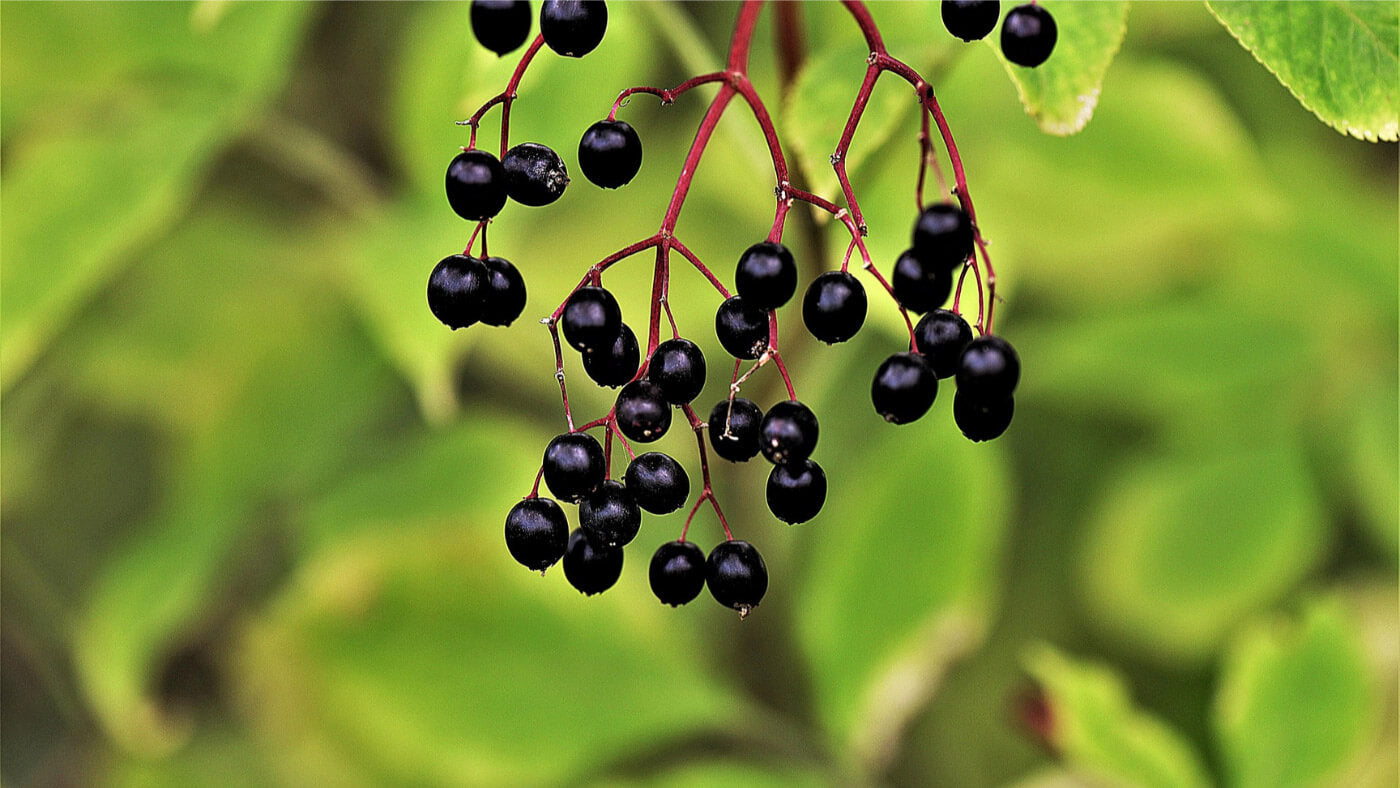 wild black elderberry (Sambucus nigra) is sometimes regarded as the medicine chest for the common people.
Fruits and leaves have been used by many for their health benefits for hundreds of years.
They contain antioxidants, and many believe it can relieve colds, fight the flu, and boost the immune system. And what's fantastic is that there is scientific research that tends to back up the claims!

Also, health benefits aside, it has a sensational earthy sweet-tart flavor.
The elderberries jam is incredibly delicious, with its deep dark unusual taste that is really something else. 

Main medicinal uses:

✔ boosts the immune system
✔ supports the respiratory system
✔ aids digestion
✔ promotes skin and hair health
✔ helps treat urinary tract infections
✔ improves brain health

Constituents:
flavonoids, acids, tannin, anthrocyanic pigments, volatile oil, triterpenes, sterols, mucilage, minerals, vitamin A, P, C, iron, sambucin, anthocyanocides, fixed oils (linoleic, linolenic), cyanogenic glycosides

Therapeutic actions:
diaphoretic, diuretic, antiviral, laxative, anticarrhal, pectoral, emollient, vulnerary, purgative, expectorant

Organs or systems affected:
immune system, musculoskeletal system, respiratory system, central nervous system, skin

Our products containing black elder: